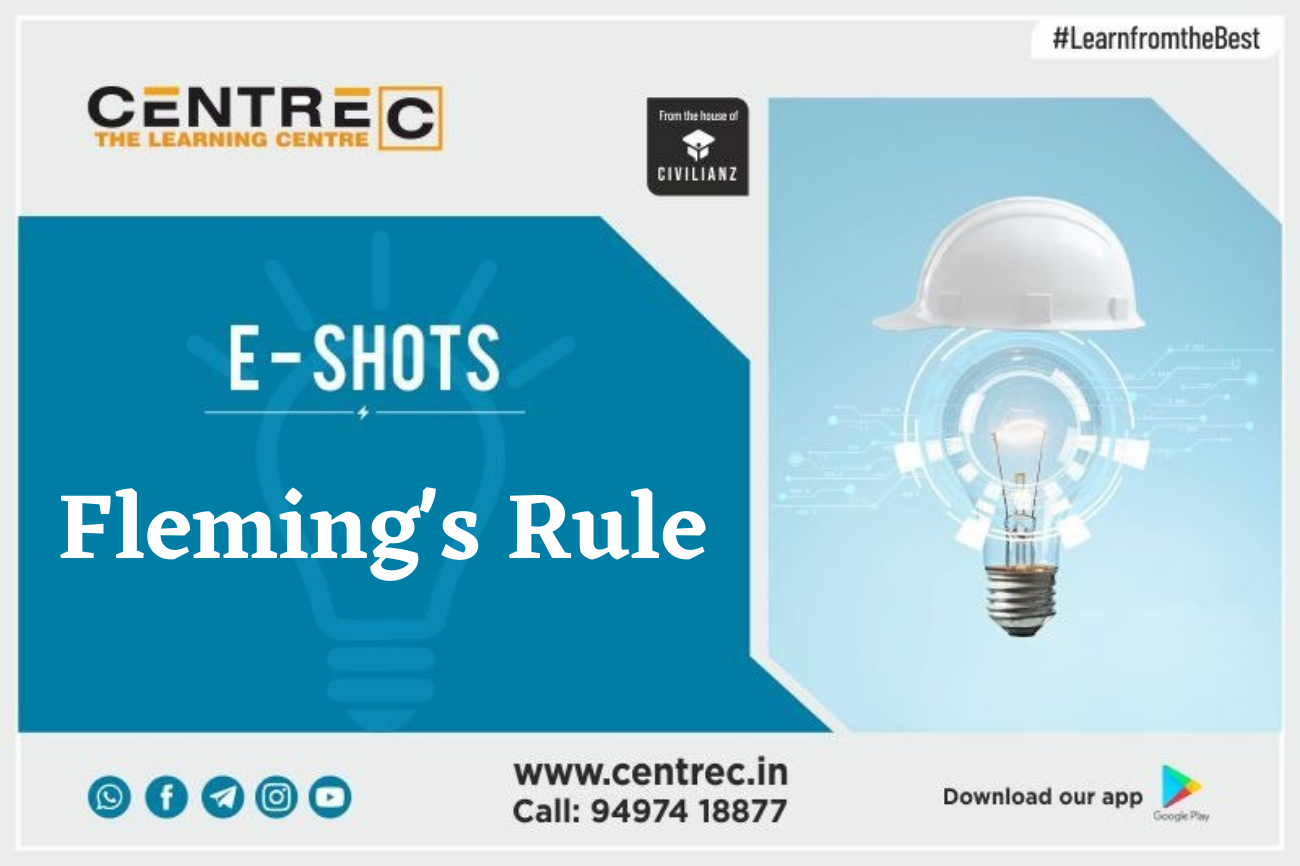 Fleming's Rule
Posted by

Categories

E SHOTS

Date

November 3, 2021
Whenever a current carrying conductor comes under a magnetic field, there will be a force acting on the conductor. The direction of this force can be found using Fleming's Left Hand Rule (also known as 'Flemings left-hand rule for motors')
Similarly if a conductor is forcefully brought under a magnetic field, there will be an induced current in that conductor. The direction of this force can be found using Fleming's Right Hand Rule.
CENTRE C SOCIAL MEDIA PLATFORMS
Our Social media platforms are exclusively for Electrical Engineering students, job candidates, teachers and all those who have passion for Electrical Engineering.
You will get
Electrical engineering quiz
Regular job notifications
Exam notifications
E – News
E – Shots
Study tips
Electrical related discussion and all in this group.