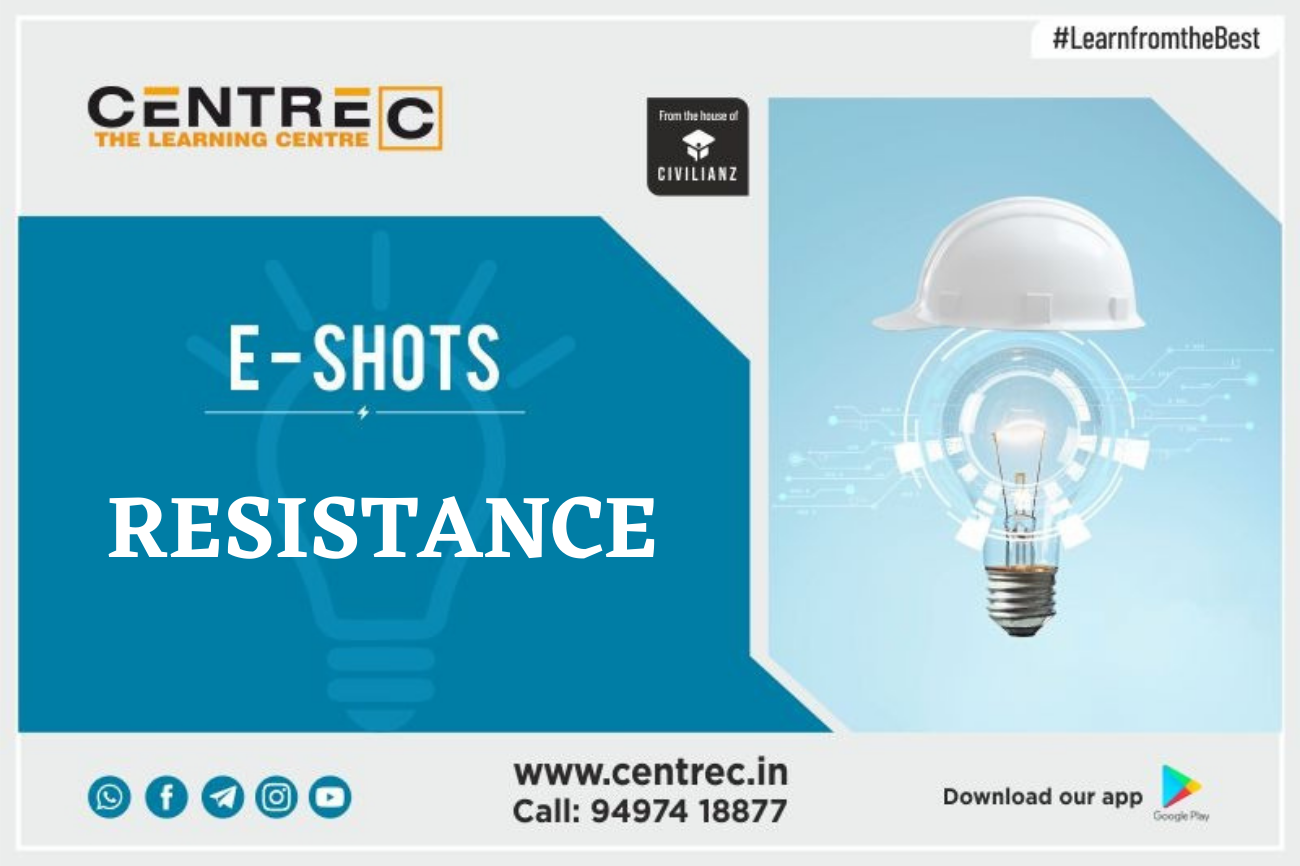 RESISTANCE
Posted by

Categories

E SHOTS

Date

November 3, 2021
Resistance (also known as ohmic resistance or electrical resistance) is a measure of the opposition to current flow in an electrical circuit. Resistance is measured in ohms, symbolized by the Greek letter omega (Ω).
The larger resistance, the greater the barrier against the flow of current.
When the potential difference is applied to a conductor, the current starts flowing, or the free electrons start moving. While moving, the free electrons collide with the atoms and molecules of the conductor.
Due to collision or obstruction, the rate of flow of electrons or electric current is restricted. Hence, we can say that there is some opposition to the flow of electrons or current. Thus, this opposition offered by a substance to the flow of electric current is called resistance.
The resistance of conducting material is found to be—
directly proportional to the length of the material
inversely proportional to the cross-sectional area of the material
depends on the nature of the material
It depends on the temperature
CENTRE C SOCIAL MEDIA PLATFORMS
Our Social media platforms are exclusively for Electrical Engineering students, job candidates, teachers and all those who have passion for Electrical Engineering.
You will get
Electrical engineering quiz
Regular job notifications
Exam notifications
E – News
E – Shots
Study tips
Electrical related discussion and all in this group.